to the Haight Ashbury
of San Francisco in the 1960's.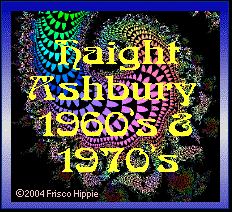 Our Mission
We are here to promote the message and values of the counter culture that evolved during the 1960's and 1970's in the most enlightening places in the world...
The Haight Ashbury.
Check back soon for new photos and other items relating to the best place to be...
a "Be In" in the Haight Ashbury.